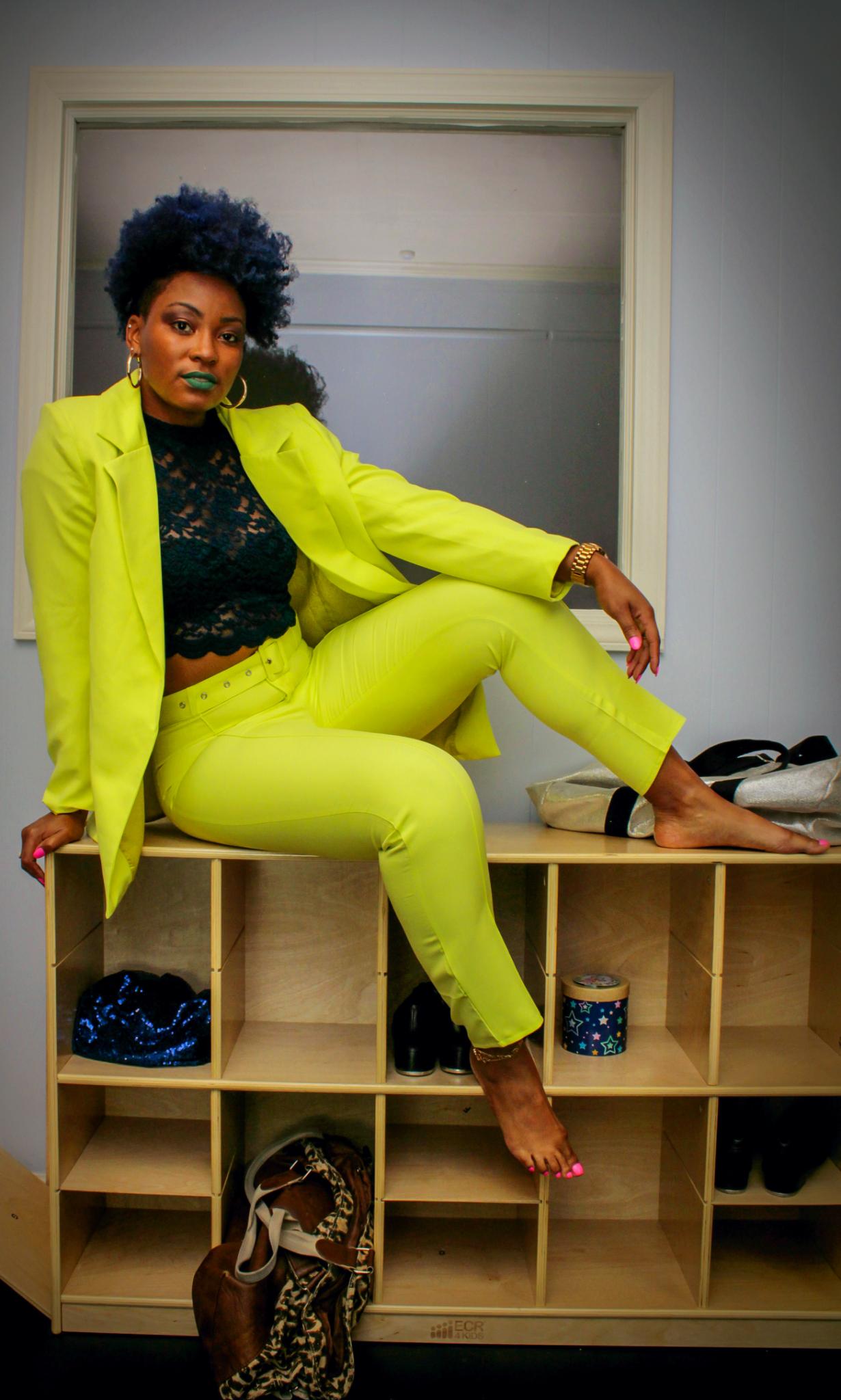 Chandra Tenisha Pulliam is the owner and Artistic Director of Balanced ComPosition Performing Arts located downtown Burlington, NC. An alumni of Hampton University, Virginia and The University of North Carolina at Greensboro earning Bachelor's degrees in Chemistry and Dance respectively.
Chandra's passion for dance began in the comforts of her home with a shiny pair of black Sunday shoes. A television show led to a show stopping duet with the late Gregory Hines as the soles of her shoes made music on the fireplace. At the age of 3 her dance career began with the Candy Brooks Dance Studio in Mebane, North Carolina. Her mother Myriam made this decision with strong persuasion of her sister Audrey. The Centre of Performing Arts (COPA) (Burlington, North Carolina) continued her training and competition era up to the age twelve. Now this passion still exists while training and teaching ballet, tap, jazz, hip hop, liturgical, and dance aerobics.
Chandra's success in athletics led to a 4-year track and field scholarship and the pursuit of higher education. Surprisingly, upon returning to her hometown, the passion for dance returned as a force to be reckoned with. Her accomplishments include: director of the ministry A.R.T., New Covenant Holy Church, (Burlington, NC), a current member and former instructor at Royal Expression Contemporary Ballet (Greensboro, NC), and a former director/instructor for The City of Burlington's non-profit organization dance company I.A.M.M Dance. Her choreography includes private lessons and spans to church dance ministries in Triad, NC to include: Miles Chapel Dance Ministry, Jeffries Cross Baptist Church, Harvest Church and a contribution to the creative process for the Southern Western United Holy Church District Dance Ministry. Her teaching and leadership roles have touched many lives and continues to make an impact on the community.
Chandra has continued her education with a certification in Dance studio from IAP college (2020), Summer 2021 ADF American Dance Festival's Dance Professional Workshop for Educators (July 2021), and DTU Certified Level 1 from Dance Teacher Web Conference Web and Conference Expo (July 2021).
Chandra maintains balancing science lab - dance entrepreneurship all while being a mother to apple of her eye, her daughter Kaili Sanai.